Digital Zirconia Denture
Restore patient function and control.
Using state-of-the-art technology and high-quality materials, our dentures are customized to provide a comfortable and precise fit.
New! Digital Zirconia Dentures
Custom-designed for a perfect fit.
Thanks to advanced 3D printed technology, we are able to use a Computer Aided Design (CAD) program to custom-mill lifelike zirconia teeth for 3D printed dentures for the first time in history. Using a 3D printed process, our digital dentures are made of an acrylic monomer base to combine a superb fit with custom zirconia teeth for long-term wear.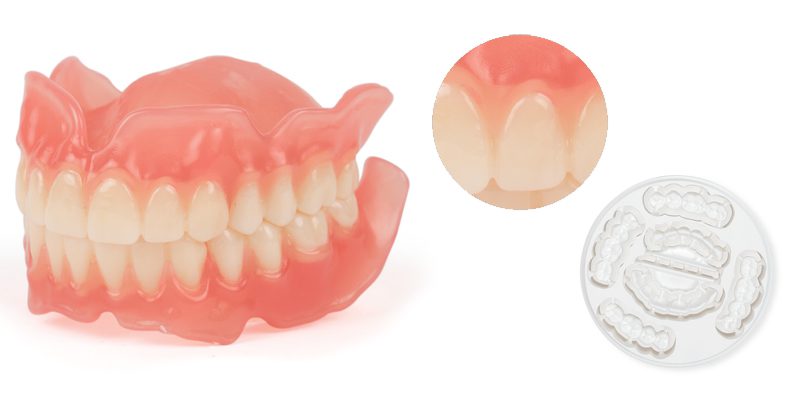 Quick and accurate 3D printed denture reprints allow you to avoid costly procedures and improve your patient experience. Every digital denture purchase will include patient STL files for future copies.