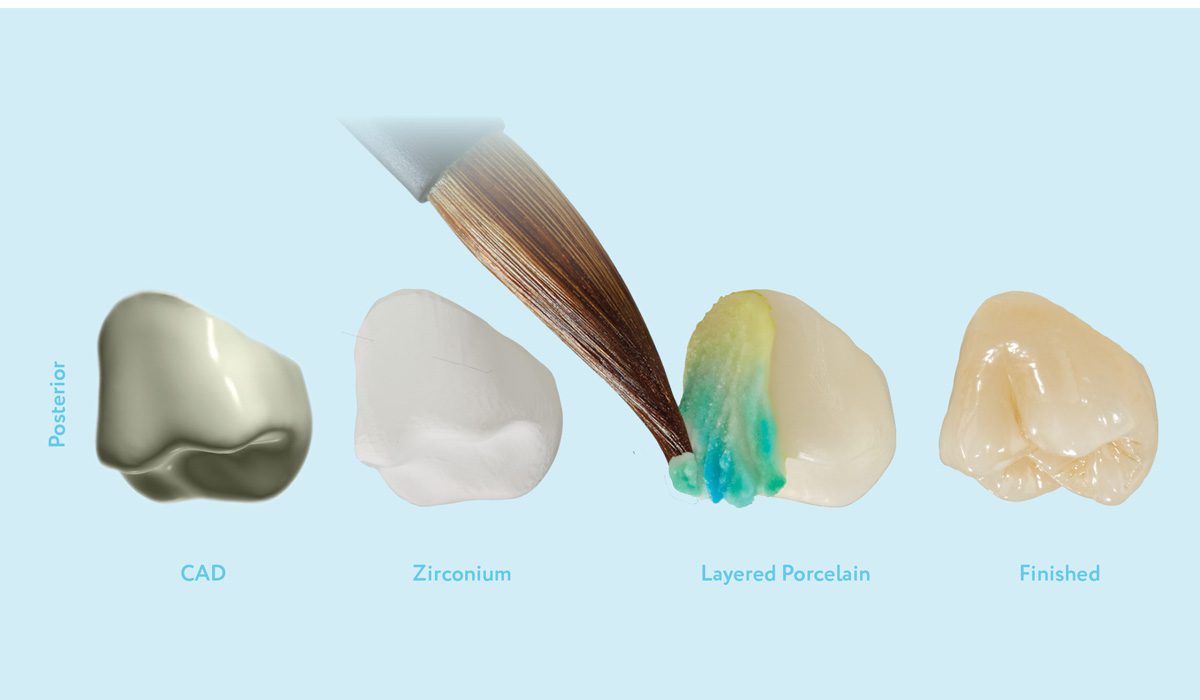 N.Dura PFZ (Porcelain Fused Zirconia)
Starting with a zirconia coping designed to provide strength, feldspathic vita porcelain is layered onto the restoration, giving lifelike translucency and endless shade matching possibilities.
The Process
Patient models are digitally imported into a Computer Aided Design (CAD) program where the crown is designed and milled from a zirconia substructure. Following the heat-treated cycle, porcelain is layered onto the entire restoration. A thorough final quality check is performed before it is packaged for delivery.
Preparation/Indication
N.Dura PFZ Anterior & Posterior
Cement Options:
Cement zirconia restorations with resin modified glass ionomer or self-adhesive resin cement like 3M's RelyX Unicem 2.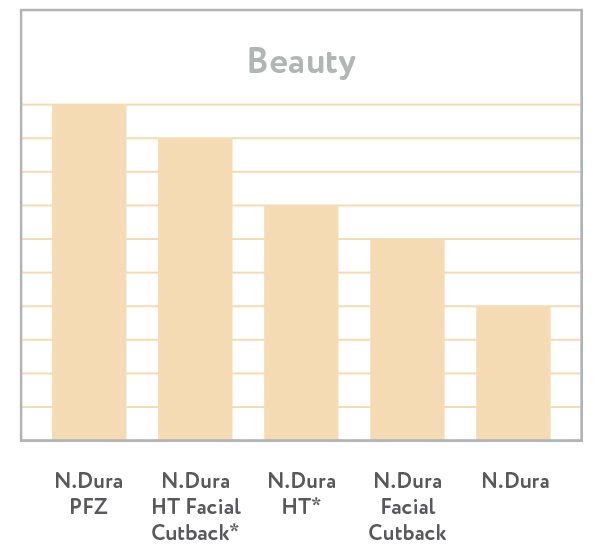 * The stump shade/prep can affect the esthetics of highly translucent (HT) zirconia restorations. To learn more, call 1.800.472.8302